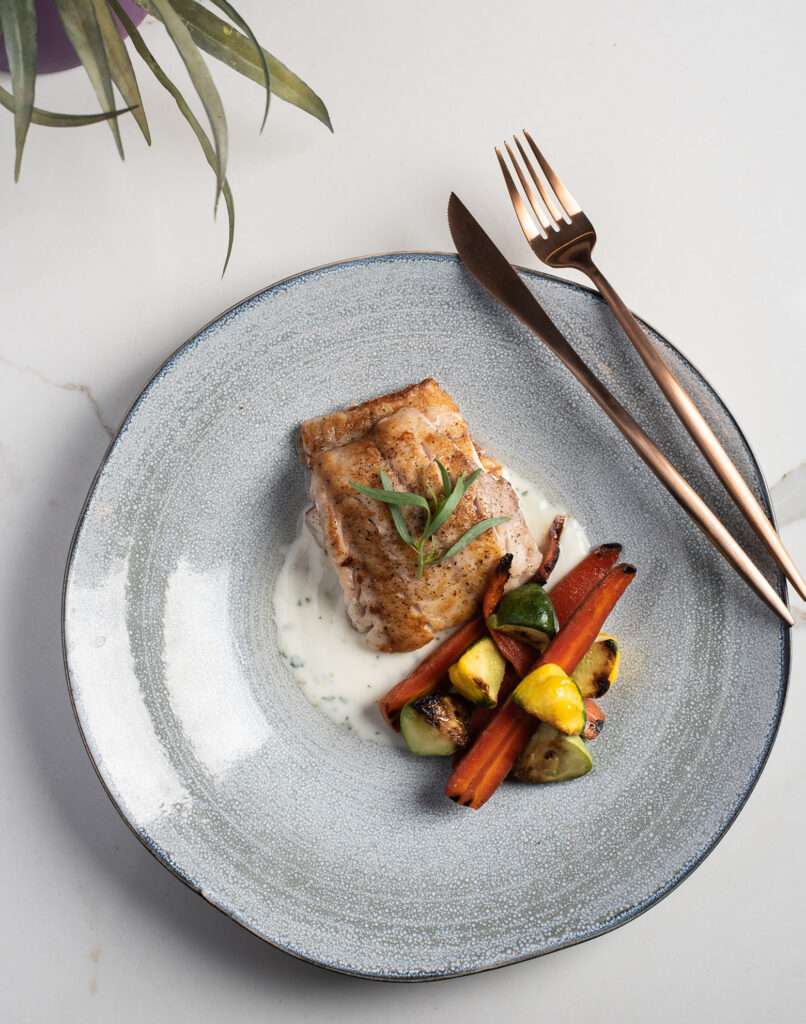 Dining out at restaurants is undoubtedly a delightful experience, offering a convenient and enjoyable way to indulge in delicious meals. However, when considering personal chef services, it's essential to recognize the unique value they bring to the table. In this blog post, we aim to shed light on the cost considerations and educate our clients on why personal chef services may differ in price compared to dining out.
Unique Benefits: Personal chef services offer an exclusive and personalized experience that sets them apart from dining out. By having a personal chef cater to your needs, you enjoy several advantages, including:
Customized Menus: Unlike restaurants with fixed menus, personal chefs create tailored menus based on your preferences, dietary restrictions, and nutritional goals.
 Dietary Accommodations: Personal chefs excel at accommodating various dietary needs, including allergies, sensitivities, or specific lifestyle choices, ensuring you can savor meals without any concerns.
Restaurant-Quality at Home: Imagine relishing restaurant-quality meals in the comfort of your own home, without the hassle of reservations, travel, or crowded spaces.
Understanding the Cost Factors: When it comes to pricing personal chef services, several factors contribute to the overall cost. It's essential to grasp these elements to better understand why personal chef services differ in pricing from dining out:

Ingredients: Personal chefs prioritize sourcing high-quality ingredients, often including organic and specialty items, ensuring exceptional flavors and nutritional value.
 Labor and Personalized Attention: Personal chefs dedicate their time and expertise exclusively to you, meticulously planning menus, shopping for ingredients, and preparing meals with meticulous care.
Travel and Cooking Equipment: Unlike restaurants with fixed infrastructure, personal chefs bring their own equipment to your home, making sure everything is in place for an exceptional dining experience.
Exclusivity and Expertise: Personal chefs undergo extensive training and possess culinary expertise, ensuring the meals they create are of the highest standard and cater to your unique preferences.

Cost Breakdown: To provide further clarity on the cost breakdown, let's delve into the various aspects that contribute to the pricing of personal chef services:
Menu Planning and Customization: Personal chefs invest time in understanding your preferences, dietary needs, and goals, curating menus tailored exclusively to your tastes.
Ingredient Sourcing: Sourcing high-quality ingredients, including specialty items and organic produce, ensures an exceptional dining experience.
Meal Preparation: Personal chefs devote considerable time and effort to prepare meals from scratch, utilizing their culinary expertise and attention to detail.
 Travel and Cooking Equipment: Personal chefs incur costs related to traveling to your location and bringing their own cooking equipment for a seamless experience.
Expertise and Experience: The cost reflects the years of training, professional experience, and culinary mastery that personal chefs bring to the table.
Satisfied Clients: The value of personal chef services is best expressed through the experiences of satisfied clients. Here are a few testimonials from individuals who have embraced the unique benefits of personal chef services:
Chef Jenn helped me put on the most beautiful wedding brunch. Her food was insanely good! And she was so organized, helpful, and wonderful to work with. She crafted the perfect menu and worked closely with me to figure out all of the logistics. Again, it was the BEST food! The goat cheese and spring vegetable tart was one of the best bites I've had in a long time. I cannot recommend Chef Jenn enough!- Katherine S.
Chef Jenn prepared an amazing Valentine's Day gourmet meal for me and my wife.  She was very organized and communicative which I really appreciated. Everything went off without a hitch and I would highly recommend her!- Doug B.
Budget-Friendly Alternatives: We understand that cost considerations are essential for our clients. If personal chef services exceed your current budget, we offer alternative options to make it more accessible:
Chef Jenn offers a comprehensive event service where her team takes care of all the logistics, from staffing to set up, while ensuring delicious food sourced from local restaurants with generous portions and affordable prices.