Chef Jenn balances the art of food and the science of cannabis to create a once-in-a-lifetime dining experience. She caters to you and your guest's needs with a wide range of options. Meals are designed with smokeable, drinkable, or edible options (along with education). This allows you and your guests to enjoy the cannabis dining and educational experiences in ways that work best for each person's personal taste. Parties are designed for some or all guests to partake in the cannabis experience. Ensuring, no one is forced to partake and guests can enjoy as much or as little of the cannabis experience as they want.
Please fill out the form and let me know how I can best meet your culinary needs.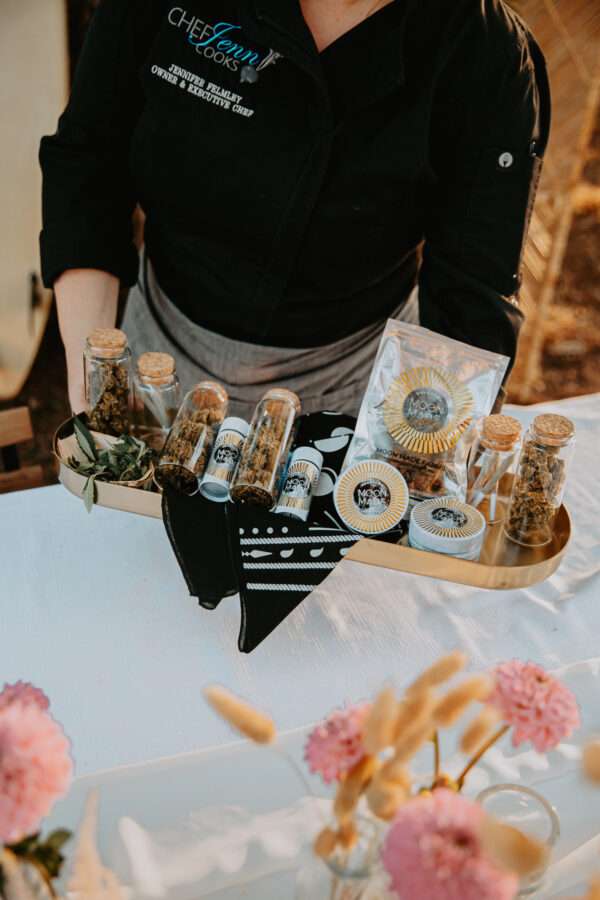 Cannabis experiences are not limited to dinners.
Chef Jenn offers a range of cannabis educational classes:
1. Virtual Cannabis Cooking Classes; these classes can be taken from anywhere in the world!
2. Cannabis Mixology; hands-on cannabis mocktail and cocktail class
Sample Menu
Grilled Pineapple and Jalapeno Mox-garita
Hot Apple Cider Mox Mule
Canna Beer Michelada
And cheese platter
* Hands-On classes include all cocktails tools for each person to make all 3 beverages.
"I am looking to create once in a lifetime experiences, incorporating cannabis and my custom services"
Tell me more about the culinary experience you are looking for.