The process is very similar to "Specialty Events" in that Chef Jenn offers full-service diners, with shopping, menu planning, cleaning, and more. With the expectation of several trial days to customize your final services.
For the weekly or bi-weekly meal service, Chef Jenn comes to your home and prepares a custom menu for you and your family. She will discuss your needs in advance, including any special dietary requirements, and will create custom recipes. Meals can be left behind for you to heat and serve when ready, or diners can be cooked and served to you and your family.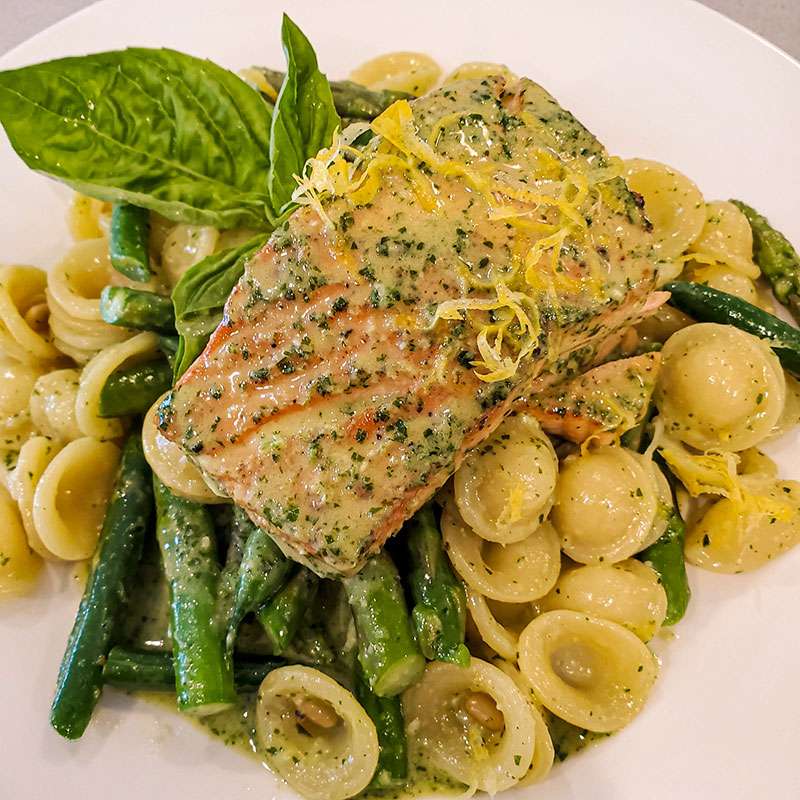 2. DINNER PARTIES & SPECIALTY EVENTS
Whether you are planning an intimate dinner for two or a more significant family dinner (she specializes in events of up to 25 people), Chef Jenn is the chef for you!
Chef Jenn takes care of preparing, serving, staffing, and offering detailed explanations for each dish.
Chef Jenn offers all services bartenders, cleaning, and more.
"As she often says, she will leave your kitchen like her x-boyfriend "better than how I found them."
All special dietary needs are welcome (Gluten-Free, Vegan, Diabetic, Low Sodium, Anti Inflammatory, etc.), as well as incorporating specialty nutritional needs with a traditional dinner; is one of Chef Jenn's specialties. Making sure all guests feel taken care of at your event.
We ask for a minimum of three weeks to plan (and four weeks during the Holiday season).
After that, chef Jenn customizes menus to whatever your heart desires or special dietary needs.
For more information, go to "How It Works"