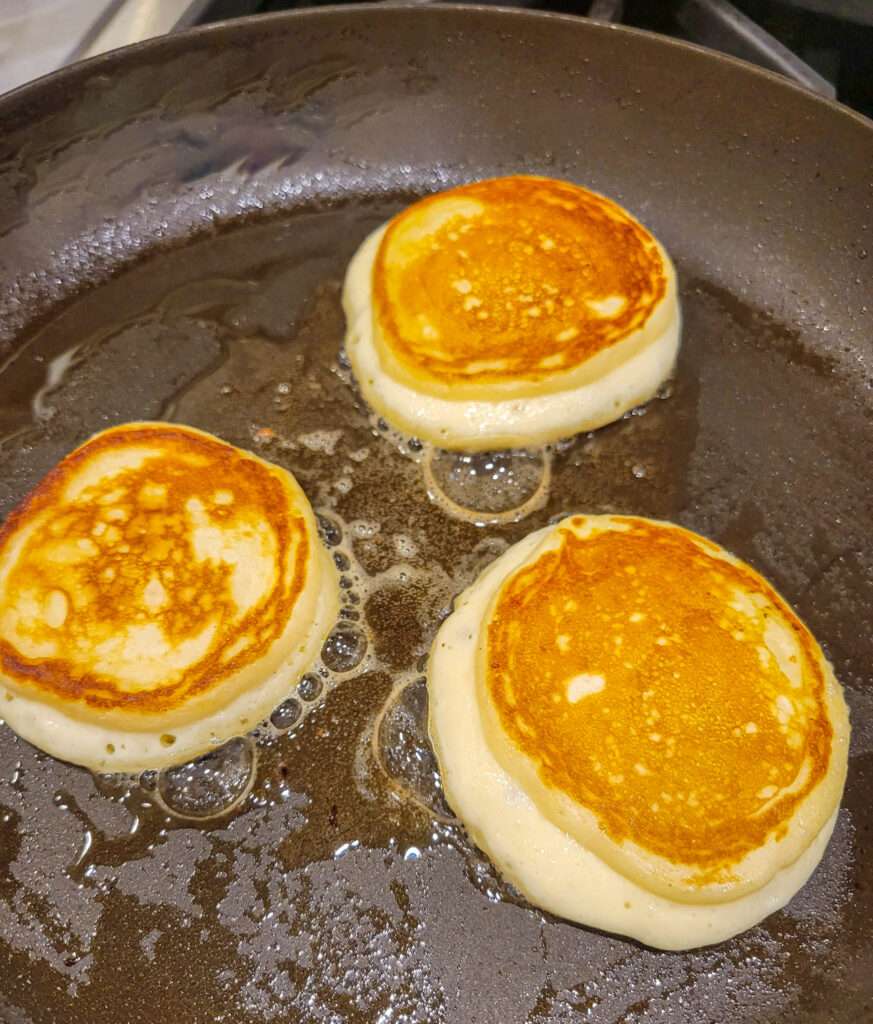 Introduction: Pancakes have always been a favorite breakfast option for private breakfast & brunch events. The soft, fluffy texture combined with the sweet aroma fills the air and sets the stage for a delightful morning. Today, I want to share my go-to recipe for homemade pancakes, perfected over years of trial and error. With just the right blend of ingredients and a few handy tips, you'll be able to whip up a stack of heavenly pancakes that will leave your taste buds craving for more.
One Batch of Pancakes (feeds 4 people):Ingredients:
For the Pancake Mix:
1 1/2 cups All purpose flour
1/4 cup Powdered sugar
1/2 cup Cornstarch
4 1/2 tsp Baking powder
1/2 tsp Kosher salt
2 Eggs
1 cup Buttermilk
1/2 cup Heavy cream milk
¼ cup Melted butter
1 tsp Vanilla extract
Instructions:
Combine the flour, powdered sugar, cornstarch, baking powder, and salt in a large mixing bowl. Whisk them together until well incorporated. This mixture will serve as your pancake mix base. You can make a double batch and store the extra mix in an airtight container for future use.

In a separate bowl, whisk the eggs until they are well beaten. Add the buttermilk, heavy cream, melted butter, and vanilla extract. Stir until the wet ingredients are thoroughly combined.

Gradually add the wet ingredients to the pancake mix. Stir gently until all the ingredients are just combined. Be careful not to overmix, as this can result in tough pancakes.

Now, here comes the fun part! If you want to make adorable silver-dollar pancakes, transfer the batter into a squeeze bottle. This will allow you to control the size and shape of each pancake, making it a mess-free and enjoyable cooking experience. Alternatively, if you prefer larger pancakes, use an ice cream scoop to portion out the batter onto a preheated griddle or skillet.

Cook the pancakes on medium heat until bubbles start to form on the surface, then flip them over and cook for another minute or until golden brown. Remember, patience is key to achieving perfectly cooked pancakes.

Once cooked, transfer the pancakes to a plate and keep them warm in a low-temperature oven until you've finished cooking the entire batch.

Serve the pancakes with your favorite toppings. Whether it's a drizzle of maple syrup, a dollop of whipped cream, or a sprinkling of fresh berries, let your creativity shine and make each stack uniquely yours.
Tip: To add a personal touch, experiment with additional ingredients such as chocolate chips, blueberries, or even a hint of cinnamon to take your pancakes to the next level of flavor.
There's something truly special about starting your day with a plate of warm, fluffy pancakes. With this recipe, you can bring that magic into your own kitchen. The combination of the homemade pancake mix and a few simple ingredients will create a culinary masterpiece that will impress your family and friends. So, grab your squeeze bottle or ice cream scoop, fire up the stove, and indulge in the irresistible joy of homemade pancakes. Bon appétit!