My passion for food goes far beyond cooking, not to say I don't love to cook, I love to learn and share an infectious enthusiasm I have for all thing's food.
One of the reasons I like to think of my events as "experiences".
Thank you for your interest in my services. I would be delighted to create something very special for you.
Chef Jenn Cook's is a personal chef service and can offers many services; from cooking class and culinary tours of San Diego to personalized private dinners in your home.
Examples of Previous Classes!
Farm to Table CSA Cooking Class
Join Chef Jenn for a hands-on cooking class where she will create a vegetarian meal from start to finish using the produce handpicked from Second Chance Youth Garden. This class is a fresh approach to meal preparation using farm fresh products from our local farm Second Chance Program (everything harvested from the farm that week).
Second Chance Youth Garden is a 6-week program combining hands-on urban farming & classroom learning for low-income youth in San Diego. For every new CSA member a student is employed in the program!!
This class is completely hands-on and held at City Farmers Nursery (indoors). Classes are just $30 and limited to 16 students Azithromycin.
Click here to sign up today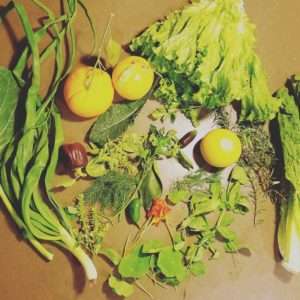 All About Seafood with Chef Jenn Felmley
Have you always wanted to prepare seafood at home but weren't sure where to begin?  Jennifer Felmley (Chef Jenn) will take out all the guesswork as she shares information on how to shop for the freshest seafood. As well as the best of the season; where and how to shop locally .  You will also learn how prepare simple and impressive seafood dishes; with tips and tricks to make it all come together in a snap!
Recipes:
Spicy Steamed Clams with Grilled Gluten Free Baguette and Garlic Aioli
Heirloom Tomato, Avocado and Crab Salad with Citrus Vinaigrette
Herb Marinated Grilled Swordfish on Rosemary Skewers with Sweet Pepper Vinaigrette
Cedar Plank Salmon with Citrus Beurre Blanc
Here are just some of Chef Jenn's past classes, all of these classes are available as private group or individual classes. Please contact her at jenn@chefjenncooks.com to schedule a private cooking class.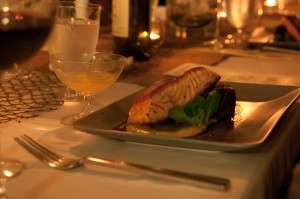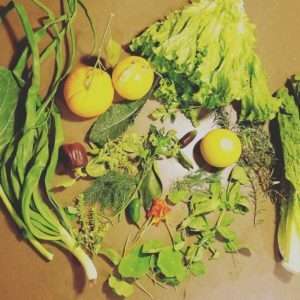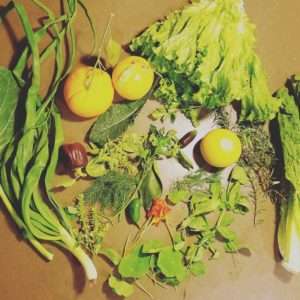 North Park Thursday Farmer's Market Vegetarian Hands-on Cooking Class
Come learn about the North Park Thursday Farmer's Market in this farm-to-table vegetarian cooking class. Learn all the tips and tricks needed to make amazing seasonal fresh vegetable recipes you can use as side dishes or some new recipes for a wonderful vegetarian dinner.
Whether you're a regular at the North Park Farmer's Market, you receive a community-supported agriculture (CSA) box from one of the many local farmer's at the market or you live in the neighborhood and want to get to know what's going on at your farmer's market. You will learn about how to cook with fresh fruits and vegetables in this hands-on class.
We will meet at the farmer's market. The first 30-minute Chef Jenn will explore the market with students. The class will then walk to Jim Bu Cha on 30th for the hands-on cooking class. Where you will be welcomed with a glass of Kombucha tea.
Students will then create a vegetarian meal from start to finish using the products handpicked from the farmer's market. The menu will vary based on what is seasonal and class will run about 3 hours. This class will give you a new approach to meal preparation using farm fresh products.
At the end of class, we will share the meal we've cooked together. All levels are welcome. This is a completely hands-on cooking class!!
Past Classes- All Classes are Available for Private Lessons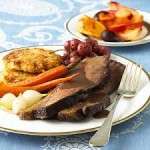 Chef Jenn shares her tips and tricks to creating these classic recipes; as well as some modern recipes. Come learn and add a little twist to your Hanukkah celebration!
Recipes:  Trio of Roasted Beet Salad with Citrus Vinaigrette; Sweet Potato and Potato Latkes with Sour Cream and Apple Sauce; Noodle Kugel; Beef Brisket with Onions, Carrots, and Roasted Asparagus; Perfect Pound Cake with Honey Glaze and Blood Orange Sorbet.

RING IN THE NEW YEAR CELEBRATION DINNER
From appetizer to dessert and the perfect New Year drink (Champagne punch!), this celebration meal is a great way to ring in the New Year.
Recipes:  Citrus and Raspberry Champagne Punch; Oysters Rockefeller; Artichoke Bruschetta; Bacon and Smoked Paprika Deviled Eggs; Beef Tenderloin Stuffed with Prosciutto, Figs, and Blue Cheese with Red Wine-Fig Glaze;  Super Creamy Mascarpone Mashed Potatoes; Flourless Mexican Chocolate Cake with Chile De Arbol Whipped Cream and Vanilla Ice Cream.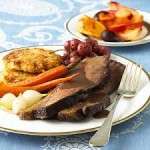 Authentic recipes that don't even whisper "gluten free" yet they are. Come learn, drink and be amazed with a menu you can serve any guest with confidence azithromycin if they prefer gluten free meals or not. In this class you will learn versatile breading, dough, fried and even shortbread recipes that will leave you in awe at the end product and ease of execution.
Recipes:  Crisp Gluten Free Breaded Onion Rings and Ketchup; Mini Pizzas with Veggies; Fried Chicken and Gravy; Spaghetti and Meatballs; Lemon Curd with Blackberries Whipped Cream and Shortbread Cookies.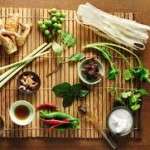 VIETNAMESE CUISINE- Pho Cooking Class
Tuesday February 17, 2014 from6 to 8:30 pm  at Great News in Pacific Beach  $49
Fresh and aromatic, Vietnamese cuisine is refreshing and satisfying.  Chef Jenn will take you step-by-step through making broth for "Pho" and using traditional ingredients for these classic Vietnamese recipes.
Recipes:  Shrimp Spring Rolls with "Nuoc Cham"; Vietnamese Fried Rice; Beef "Pho" Soup with Vietnamese Meat Balls; "Banh Dua Ca Ra Men" Coconut Flan with Caramel.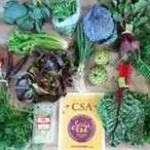 Farm to Table With Suzie's Farm CSA Vegetarian Cooking Class
Thursday March 12, 2015 from 6 to 8:30 pm at Great News in Pacific Beach $49
Join Chef Jenn for a fresh approach to meal preparation; using farm fresh products from Suzie's Farm "CSA"  (community supported agriculture).  When you become a CSA shareholder, you will receive a CSA box bursting with freshly harvested produce.  You will be able to give your family seasonally optimal, locally grown produce that will enhance their health.  Each delivery is like a gift, you never know what's inside until you open it!  Join Suzie's CSA and see what you've been missing. Come learn about which of Suzie's Farms CSA's right for you.
Recipes: Chef Jenn will create a vegetarian meal from start to finish using the produce that was handpicked for the Fildena boxes that week.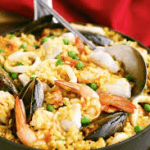 INTRODUCTION TO SPANISH CUISINE
Tuesday April 7, 2015 from 6 to 8:30 pm at Great News in Pacific Beach  $59.00
Having just recently spent time studying in Spain, Jenn will share her experiences and knowledge of the latest flavors and techniques of this vibrant culture.  Combining her innovative and modern approach with the traditions of the Spanish culture.
Recipes:  Sangria; Marinated Olives with Cured Meats and Cheese; Croquetas; Gazpacho; Seafood and Chorizo Paella; "Crema Catalana" Citrus and Cinnamon Flavored Custard.