Living in Southern California comes with a lot of perks and incredible local seafood is just one of them! For many years I taught local cooking classes in collaboration with Catalina Offshore Products (a San Diego based wholesale and retail seafood distribution company). They reached out to me for a few of my recipes and a collaboration began, this is how my first cookbook was born.
It has been a passion of mine, for many years, to translate my incredible cooking classes into a cookbook and I am proud to say I have finally. All of these recipes can be also taught to you in a virtual or in person cooking class.
This cookbook features simple, accessible recipes for all skill levels. With a focus on "non-traditional seafood". These types of fish are more sustainable to eat. The fish featured in these recipes are available seasonally in our local waters, for those of you not located in San Diego I offer substitutions as well as sources for where you can have Southern California seafood shipped directly to you.
You will learn about
Where you can purchase fish directly from local fishermen (and women)
How to purchase your fish
What is sustainable seafood
Lots of tips and trick
Unique recipes for whole fish, fish fillets and shellfish.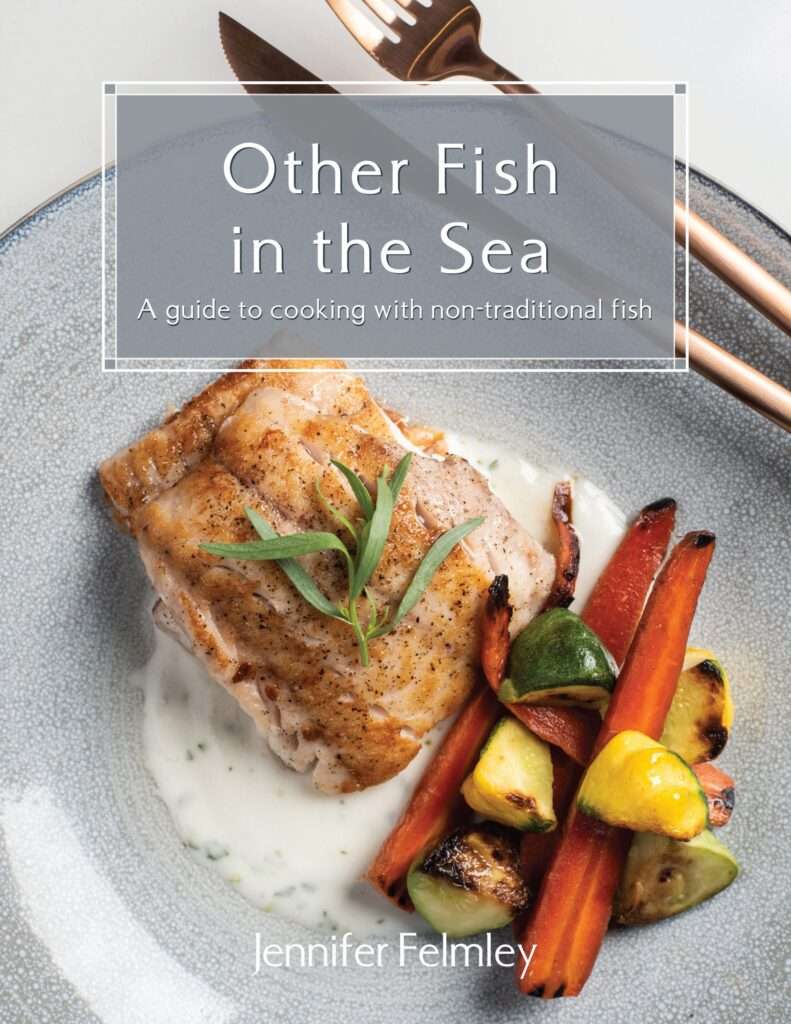 JOIN OUR EMAIL LIST TO RECEIVE A FREE COOKBOOK.
You can find Chef Jenn all around San Diego, from free cooking demonstrations at farmer's markets, to cooking classes on local farms, even Pop-Up Dinners.
She teaches cooking classes throughout San Diego county. Classes range from Vegan and Vegetarian to French Country Cooking and Seafood. For more information about Chef Jenn's upcoming class please click on "Upcoming Classes".